Board of Directors
A Cooperative is a democracy in action. Members run the cooperative through their elected representative on the Board of Directors. Coos-Curry Electric Cooperative includes five districts, each with representation on the board. The Board of Directors is the governing body of the cooperative. State, and federal law, the articles of incorporation, and the bylaws of the cooperative govern the actions of the board.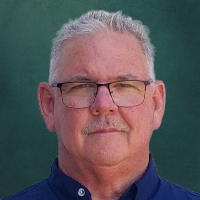 Jim Kolen, CCD, BLC, DGC
District 3- Gold Beach area
President- Term expires 2024
Jim was nominated by Petition. Born in Gold Beach; attended OSU; elected six terms Curry County Assessor; elected to boards of Knoxtown Sanitary, Gold Beach/Wedderburn Rural Fire Protection Districts; budget, ethics, management union negotiator for government; hundreds of certified management and appraisal education hours; raised with and a strong believer in cooperative movement and principles.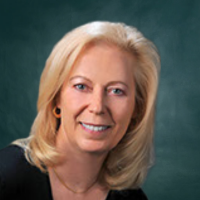 Cheryl L. McMahan, CCD, BLC
Southern District At Large- Brookings and Harbor areas
Vice President- Term expires 2026
Cheryl McMahan is a credentialed cooperative director, has a board leadership certificate, and more than 40 years of experience in the electric utility industry as an engineer, auditor, manager, and board member. She earned a bachelor's degree in mechanical engineering, a Master of Business Administration, and a Doctor of Business Administration in strategic management. Cheryl has also developed and taught online graduate courses in finance, economics, and strategic management.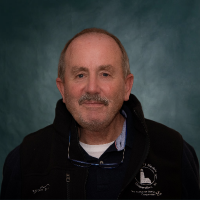 John G. Herzog, CCD
Districts 1&2- Brookings and Harbor areas
Secretary/Treasurer- Term expires 2024
John grew up in Brookings; raised a family and has been married 30 years; Worked for UPS 24 years; Coached Little League, PeeWee Basketball; he has been to Russia & Honduras on mission trips with his church; Served on the Brookings Planning Commission; and appreciates the opportunity to serve you, the members of CCEC as director.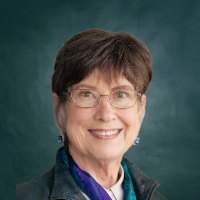 Georgia Cockerham, CCD, BLC
Districts 1 &2- Brookings and Harbor areas
Term expires 2025
Georgia has served since 2013 on the CCEC board of directors and is a Credentialed Cooperative Director.  She holds a BA degree in management and is a retired investment advisor and business owner.  Georgia is a published author and artist, and she volunteers for the Curry County Sheriff's Office and a local nonprofit.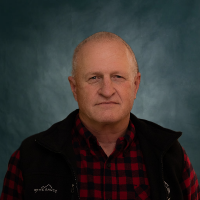 Daniel Loshbaugh, CCD, BLC
Northern At-Large- Gold Beach, Port Orford and Coquille areas
Term expires 2025
Dan was born and raised in Coos and Curry counties and is a third-generation cranberry grower. He graduated from Pacific High School and Northrop University.  After spending several years working in the Utah, Colorado, and Wyoming oil fields, he returned home to Oregon, with wife Alice to raise their two daughters Amanda and Megan. Dan enjoys volunteering. He is past President of Langlois Food Cupboard and now volunteers at Common Good in Port Orford. Among other things, he has served on boards, led youth groups, and coached PHS basketball teams. Dan was elected to the Coos-Curry Electric Board in 2016. Since then, he has studied and attended classes becoming a Credentialed Cooperative Director in 2018 and is currently working towards earning his Board Leadership Certificate.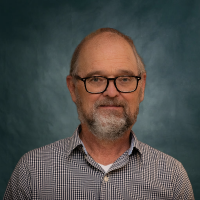 Pete Radabaugh, CCD, BLC, DGC
District 5- Bandon and Coquille areas
Term expires 2025
Pete taught in public schools for 5 years. He is the former owner of Schooner Creek Boatworks, a custom wooden boat-building company in Portland, Oregon, and was the founding partner of Mother's Natural Grocery in Bandon where he worked for 22 years before selling to the present owner. Graduated from the University of Oregon with a B.S. degree in Education. Pete was elected to the CCEC Board in 2004, is a member of the Bandon Chamber of Commerce, and was elected to the Board of Greater Bandon Parks & Recreation in 1999. Pete is currently serving on the board of the Oregon Rural Electric Cooperative Association. Pete is married to wife Susan and has 5 children & 8 grandchildren. He has traveled extensively throughout Guatemala and many parts of Central America and enjoys kayaking, biking, as well as playing disc golf on the south coast of Oregon.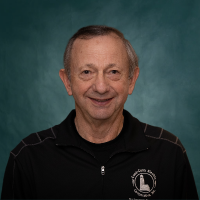 Daryl C. Robison, CCD, BLC
District 4- Port Orford and Langlois areas
Term expires 2026
After growing up in this area I served 4 years in the Military and graduated from Portland State University with a Business Degree. I was employed by Coos Curry Electric Cooperative for 22 years holding positions of, Cost Accountant, Purchasing Agent, Office Manager, and Asst General Manager. As a Credentialed CCEC Director, Past President, I chaired the Audit Committee for nine years. I advocate for financial integrity, lowest possible rates, and excellent service to our members.